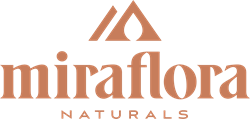 BOULDER, Colo. (PRWEB)
June 25, 2020
Driven to help people be their best naturally through the unique properties of the hemp plant, Miraflora announced today the appointment of Albert Piechotta as the company's first chief marketing officer (CMO).
With more than two decades of experience in healthcare marketing, Piechotta brings deep marketing expertise, business development acumen and actionable B2C and B2B tactics to Miraflora. As CMO, Piechotta will be responsible for driving all of Miraflora's marketing initiatives, including brand strategy, consumer insight and engagement and product rollout.
"We are thrilled to welcome Albert to Miraflora's leadership team," said Christopher Wynne, CEO, Miraflora. "Albert is a proven healthcare marketing expert with a wealth of experience building corporate equity by effectively marketing on-trend consumer health brands to success. As we continue to grow our business, his leadership and expertise will be invaluable in supporting our efforts to develop key partnerships and grow our presence in markets across the nation."
Piechotta brings extensive experience leading start-up consumer companies. As Director of Marketing for The Quigley Corporation he was instrumental in building the COLD-EEZE zinc lozenge cough and cold franchise with peak sales of $72M. He has held numerous senior marketing roles, serving as Global Director of Marketing at KD Pharma Group, CMO of Prevention Pharmaceuticals and most recently Vice President of Marketing at Emerald Health Bioceuticals, where he led retail and digital marketing programs for botanical endocannabinoid support products. Piechotta holds a master's in Business Administration in Pharmaceutical Marketing and Management from Saint Joseph's University.
"Increased research and awareness of the benefits of CBD have driven its appeal across demographics. Today, it offers something for everyone: young and old, pet owners, athletes, professionals and everything in between. Miraflora is well differentiated to establish a strong market presence and navigate the rapidly growing and evolving CBD industry," said Piechotta. "I am so excited to join Miraflora's veteran team of leaders and share my expertise in a vertically integrated company that is helping improve people's lives naturally."
In May 2020, Miraflora launched a new line of organically-grown, full-spectrum CBD hemp products—traceable from plant to product—for both daily wellness and active lifestyle. Each formula has been meticulously designed and scientifically engineered to help uphold the body's natural balance. Products include tinctures, soft gels and recovery balm and a line of sparkling CBD sports recovery beverages and dog chews are also scheduled for release later this year.
About Miraflora

Miraflora is driven to help people be their best naturally by utilizing the unique properties of the hemp plant in a line of premium, full-spectrum CBD products derived from the highest-quality hemp organically grown on the Miraflora farm in Boulder County, Colorado. Miraflora's mission is to make natural hemp extract an everyday element of wellness and help people of all ages and walks of life find balance and harmony in their lives, naturally. Vertically integrated and traceable from plant to product, Miraflora is committed to sustainability and innovation. The brand uses proprietary extraction methods and technology to deliver reliable, natural replenishment and balance through daily sports recovery and health and wellness products, including tinctures, soft gels, recovery balm and sports drink mix. For more information, visit http://www.miraflora.co or follow us on Facebook and Instagram.
Share article on social media or email: