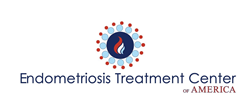 DETROIT (PRWEB)
June 18, 2021
Dr. Jonathan Zaidan is a da Vinci robotic surgeon specializing in robotic excision of endometriosis in women. Dr. Zaidan currently ranks as the leader in total number of robotic procedures performed nationally.
Robotic surgery can treat many gynecologic problems including endometriosis, abdominal and/or pelvic adhesions (scar tissue), adenomyosis, infertility, pelvic organ prolapse, and uterine fibroids.

The first office for The Endometriosis Treatment Center of America (ETCA) is now opened in Lake Orion, Michigan at 1430 S Lapeer Rd, Lake Orion, MI 48362. In the coming months, ETCA will open offices in Birmingham and Madison Heights, with plans to begin expanding further throughout the state by December.
The benefits of a robotic surgery as compared to traditional open abdominal surgery include:

    Potential increased opportunity for future pregnancy

    Significantly less pain

    Less blood loss

    Fewer complications

    Less scarring

    A shorter hospital stay

    A faster return to normal daily activities
The robotic surgical approach allows surgeons to perform a minimally invasive, yet remarkably precise, treatment for the patient. It is the unique level of control and precision that is achieved with robotics that allows them to provide what they believe is a far more precise and thorough reconstruction then could be achieved with traditional open surgery.
For more information or to schedule an appointment, visit http://www.centerofendometriosis.com to utilize live chat and find a location near you. Appointments can also be made at (248) 731-2141.
About Women's Excellence

Women's Excellence is the most comprehensive obstetric and gynecologic office in Michigan. Additionally, they specialize in menopause, weight control, bladder control, endometriosis, robotic surgery, oncology, and midwifery services. Women's Excellence is committed to staying at the forefront of innovation with cutting edge technologies utilizing robotic surgery and minimally invasive surgical options when possible. The knowledgeable, compassionate physicians and healthcare providers of Women's Excellence focus on patient-centered processes to deliver the highest quality of care. They are affiliated with most insurances. They offer seamless medical record access via a state-of-the-art patient portal and use the latest technology for record keeping and sharing, making the patient experience easier and more efficient. Women's Excellence is taking new patients and is conveniently located throughout southeastern Michigan in Birmingham, Clarkston, Lake Orion, Lapeer, Rochester, Royal Oak, and West Bloomfield. Women's Excellence is also a proud partner of Detroit's longstanding radio network, WJR 760AM, providing expert women's health news and information. For more information, visit http://www.WomensExcellence.com.
Share article on social media or email: