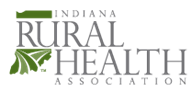 Getting the facts about COVID-19 vaccines is more important than ever

TERRE HAUTE, Ind. (PRWEB)
July 14, 2021
Getting the urgent word out – expanding its campaign to encourage rural Hoosiers to get vaccinated for COVID-19, the Indiana Rural Health Association (IRHA) produced and is promoting a series of short videos from trusted rural physicians and hospital leaders and administrators. This includes stories of physicians and healthcare professionals who either had COVID-19 or experienced the devastation personally.
"Given the current rise in the highly contagious DELTA variant of COVID-19, getting the facts about the available COVID-19 vaccines is more important than ever," said Cara Veale, IRHA CEO.
"A whole range of healthcare professionals, including hospital CEOs, leading physicians and a surgeon, stepped up to help encourage people in rural areas to get vaccinated for COVID-19," Veale explained. "All have personally seen firsthand the ravages of COVID and the suffering that COVID-19 patients can go through."
All of the healthcare professionals participating in the videos have been vaccinated themselves.
The videos are being distributed and promoted through various means, including targeted social media across Indiana rural areas.
"We were asked directly by Dr. Kris Box, the Indiana State Health Commissioner, to try and help reach rural people, and we're taking this very seriously," Veale added. "Research shows that rural people want to get verified information from trusted sources, so we focused on finding professionals who are well known in their communities."
The IRHA vaccine campaign previously included the development and placement of statewide OP-EDS in the Indianapolis Star and on Inside Indiana Business.
Participants and links to their videos presently include:

A long-time healthcare professional herself, Veale talks about the statewide rural situation and encourages rural Hoosiers to get vaccinated in her video.
All the medical professionals interviewed for the videos talk directly about their personal experiences with COVID-19. Dr. Sutton, Martin County Health Officer and a physician serving at Daviess Community Hospital, talked about how he had to be hospitalized with severe COVID-19 symptoms and "had a very disastrous event with that." After a week in the hospital being treated for COVID, Dr. Sutton was on supplemental oxygen for three and half months because of adult respiratory stress syndrome. If people have questions, "they should call their doctor and get these questions answered verses watching the internet," he said.
Dr. Sutton adds in his video presentation that for those who may doubt the reality of COVID dangers, "they should see the people I've seen in the hospital who've been on ventilators and the stress that their families go through. Get the vaccine…I strongly recommend that we need to do this."
All the participants emphasize the need to "find a trusted source" to obtain objective information about the available COVID-19 vaccines.
All the videos are available for public viewing on the IRHA YouTube channel: https://www.youtube.com/user/IndianaRHA An IRHA business partner, the MEK Group in Indianapolis is providing video production and media relations services for the campaign.
Video production and distribution was funded by a grant from Catalent. A global company, Catalent also operates a clinical and commercial biomanufacturing facility in Bloomington, Indiana.
About the Indiana Rural Health Association
The Indiana Rural Health Association was organized in 1997 and is a nonprofit organization working to enhance the health and well-being of rural populations in Indiana through leadership, education, advocacy, collaboration, and resource development. The strength of the organization is through the present diverse membership and the founding organizers who are committed to impacting the health of citizens through the identification of rural health issues and through advocacy roles in both the public and private sectors. IRHA membership is made up of 3,300 diverse individuals and organizations, making it the largest state rural health association in the nation, and a nationally recognized leader in rural health care. For more information, visit http://www.indianaruralhealth.org
Share article on social media or email: