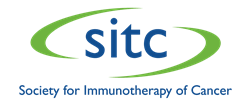 "I've seen COVID-19 patients in who were in severe respiratory distress or even requiring mechanical ventilation rapidly recover after receiving these therapies," says Paolo Ascierto, MD, Director of the Unit of Melanoma, Cancer Immunotherapy and Innovative Therapy…

MILWAUKEE (PRWEB)
March 25, 2020
The Society for Immunotherapy of Cancer (SITC) has released a statement advocating for expanded access to FDA-approved IL-6/IL-6R-blocking antibodies for critically ill patients with COVID-19-induced hypoxia.
"Insights from immuno-oncology: The Society for Immunotherapy of Cancer statement on access to IL-6-targeting therapies for COVID-19," authored by key leaders in the field of immuno-oncology, is published on SITC's website as a pre-print publication, and has been submitted to the Journal for ImmunoTherapy of Cancer (JITC), the society's open access, peer-reviewed online journal, for publication.
"I've seen COVID-19 patients in who were in severe respiratory distress or even requiring mechanical ventilation rapidly recover after receiving these therapies," says Paolo Ascierto, MD, Director of the Unit of Melanoma, Cancer Immunotherapy and Innovative Therapy at the National Tumor Institute Fondazione G. Pascale in Naples, Italy.
"These agents have the potential to reduce the burden on our healthcare system by decreasing the numbers of patients requiring ventilators and intensive care resources," says Jeffrey Weber, MD, PhD, Deputy Director of the Laura and Isaac Perlmutter Cancer Center at New York University Langone Medical Center. "Further studies and prospective trials are needed to understand their use for COVID-19."
Two large-scale trials of IL-6-targeting therapies have recently been announced, further underscoring the need for access to these therapies.
SITC has also launched an online COVID-19 resource hub housing important resources and online discussion forums tailored to the immuno-oncology community's unique needs during the COVID-19 pandemic. Access all of SITC's online COVID-19 resources, here.
About SITC Established in 1984, the Society for Immunotherapy of Cancer (SITC) is a nonprofit organization of medical professionals dedicated to improving cancer patient outcomes by advancing the development, science and application of cancer immunotherapy and tumor immunology. SITC is comprised of influential basic and translational scientists, practitioners, health care professionals, government leaders and industry professionals around the globe. Through educational initiatives that foster scientific exchange and collaboration among leaders in the field, SITC aims to one day make the word "cure" a reality for cancer patients everywhere. Learn more about SITC, our educational offerings and other resources at http://www.sitcancer.org and follow us on Twitter, LinkedIn, Facebook and YouTube.
Share article on social media or email: