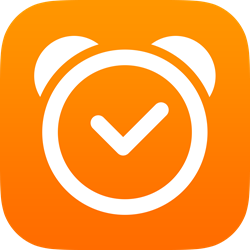 GOTHENBURG, Sweden (PRWEB)
March 25, 2020
Sleep Cycle, the world's first and most popular smart alarm clock app, has today announced that its premium Sleep Aid content will be free until further notice to help people everywhere get the sleep they need as the COVID-19 pandemic continues to cause mass disruption, uncertainty and stress.
The Sleep Cycle app is free to download from the App Store and Google Play.
"These are troubling, stressful times," said Carl Johan Hederoth, CEO of Sleep Cycle. "Sleep is critical to good psychological health, and we want to do everything we can to help people get enough quality sleep as they try to manage the demands of this moment."
A Little Sleep Aid for Troubling Times
Sleep Cycle's premium Sleep Aid content was designed by experts in the sleep science field. It's educational and relaxing and provides an easy, drug-free way to drift off to a peaceful night's sleep. Users can choose from a broad array of music and sound effects, poetry, relaxation guides and stories.
People new to Sleep Cycle will also benefit from the app's core features, which use patented sound technology to track sleep and wake users during their lightest sleep phase in a predefined 30-minute window. The app also analyzes sleep, records findings and offers users:

Detailed sleep statistics and sleep graphs for every night

Long-term graphs to track sleep quality over time, so users can see which days of the week they sleep best

Sleep notes to track how daily events and moods affect sleep quality

Customizable wake-up window (from instant to 90 minutes) and snooze settings

15 carefully selected, high-quality alarm melodies and the option to choose music as the wake-up sound

Snore detection to help track snoring

Full integration with Apple Health for iOS users

"It's a good idea to prioritize sleep in general but especially during these extraordinary times," said Frida Rångtell, Ph.D., sleep scientist, advisor and lecturer. "Many of us are now isolated at home. This is what we have to do to reduce the impact of this virus in our communities, but it's not ideal for taking care of our circadian rhythms and getting a good night's sleep. If you can, make sure to get daylight during the day—even if just through a window—and to be active. And in the evening, keep lights dim and engage in calm, relaxing activities."
About Sleep Cycle

Sleep Cycle is the world's most popular intelligent alarm clock app that analyzes users' sleep, records findings and wakes them during their lightest sleep phase so they feel rested and refreshed. The app generates nightly sleep reports, tracks long-term sleep trends, and logs how daily activities impact sleep quality. With millions of users worldwide, Sleep Cycle has also become the world's richest repository of data on global sleep habits.
For more information—and real-time, interactive sleep data from around the world—visit sleepcycle.com.
Share article on social media or email: