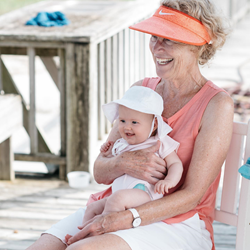 The greatest tie of all is language – Words are the only things that last forever

WILMINGTON, N.C. (PRWEB)
June 11, 2020
Play On Words LLC, led by highly respected speech language pathologist Sherry Artemenko, announces her Spring PAL Award Winners, the toy industry's only recognition directed by a credentialed speech-language expert recognizing the language learning edge in exceptional toys, games and books/media. Sherry's 35 years of child development experience with over 17,000 hours working with kids empower her PAL selections, video reviews, popular blog, media appearances (NBC Connecticut, FOX News Milwaukee), and consulting practice.
It's been exciting to see that with extra time at home with the family, parents are more cognizant of what a great toy can do to further fun and learning while keeping kids exploring, creating and engaged. After a half or full day on tablets, completing school at home, kids are ready to play a game, build or bake! A dad told me "They're tired of the toys in the toy box. I need something new" and a 13 year-old neighbor called me for family game ideas. Remote grandparents look to me for ideas on how I play a game, read a book or even teach how to play chess on FaceTime or Zoom with my grandkids.
Playonwords.com helps toy brands and consumers alike see the strategic value of language learning in play through helping build vocabulary, foster cooperation, express emotion, kindle creativity and expand descriptive and problem solving capacities. The PAL Award on the internet, packaging and in print media differentiates brands who know the marketplace now demands products that are not only fun, but also infused with learning potential. The gold seal with three smiley faces tells customers that there's more than great entertainment in play. Here's Sherry's acute 2020 vision on the best fun and learning products in the industry.
EARLY DEVELOPMENT: Sherry's experience in pediatric speech therapy has given her an eye for the best products to build attention, vocabulary and concepts through play, preparing children for their first sounds, words and sentences. Whether exploring a plush activity ball with colors, patterns, 3D bunny ears and chimes, preparing some pretend Silly Spaghetti or sliding learning blocks into a dump truck, kids can learn essential speech and language skills.


LeapBuilders Store and Go Dump Truck by Leap Frog

My First Big Floor Puzzle Mermaid by The Learning Journey International

Shape 'N' Spin Gear Sorter by Yookidoo

Silly Spaghetti by Hape

Smoosh and Seek Treehouse by Peaceable Kingdom/MindWare

Tinkle Crinkle Activity Ball by Baby GUND

Tinkle Crinkle Activity Toy by Baby GUND

Tinkle Crinkle Birdie Lovey by Baby GUND

Tinkle Crinkle Caterpillar by Baby GUND

Tinkle, Crinkle Play Mat by Baby GUND

READING AND WRITING: Reading a clever picture book that invites conversation, matching ABC magnets to corresponding pictures that start with that sound, or being the first person to blurt out a word that fulfills criteria of syllables and letter placement, all help children pick up essential skills to advance reading.

ABC Matching Magnet Set-Animal Party/Storybook by Grow'n Up Limited

All Around Bustletown: Spring by Rotraut Susanne Berner

Splurt! by Gamewright

The Lord is My Shepherd: A Psalm 23 Pop-Up Book by Agostino Traini

The Truth About Grandparents by Elina Ellis

LANGUAGE STRUCTURE, CRITICAL THINKING AND REASONING: These outstanding products can build language structure, critical thinking and reasoning, often teaching vocabulary, concepts or grammar while delivering fun. Learn to play chess based on clever stories teaching moves, open a road trip kit with story prompts and conversation starters, or work collaboratively to solve global warming problems.

Bandit's Memory Mix Up by Peaceable Kingdom/MindWare

Global Warning by Adventerra Games North America

Gravitrax Tunnels, Jumper and Zipline by Ravensburger

Hues and Cues by Usaopoly | The Op

Hit List by Gamewright

Just Add Egg by Griddly Games

My First Rush Hour by ThinkFun

Otter Confusion by MindWare

PowerHaus by Adventerra Games North America

Recycle Rally by Adventerra Games North America

Story Time Chess

Telestrations: Upside Drawn by Usaopoly | The Op

UNBORED Road Trip by MindWare

WaterGames by Adventerra Games North America

STORY-TELLING / PRETEND PLAY: While playing vet, taking x-rays and giving shots, joining Panda for a picnic in the park, learning shapes, colors and matching, or building and animating a robot or plane by adding a child's recorded voice, children enter the world of pretend, creating their unique stories with plenty of flexible props to guide their imagination. Oral story-telling precedes writing as kids learn the steps to create a good narrative.

Bebe Bath Calypso by Corolle

Brio Builder Record & Play Set

Dig it Up! Discoveries: Puppies by MindWare

Go! Go! Corey Carson DJ Train Trax & the Roll Train by VTech

Go! Go! Corey Carson Freddie's Firehouse by VTech

Jelly Jammers Puzzle by Peaceable Kingdom/MindWare

Kinetic Sand Scented Sand by Spin Master

Panda's Picnic in the Park by Peaceable Kingdom/MindWare

Ready Freddy-Spray 'N' Sprinkle by Yookidoo

Sago Mini Box by Spin Master

Toddler Kitchen Set by Hape

Turtle Steps by Hapinest

Unicorn Baking Set by Hapinest

Vet Practice with Pets by Schleich

Wonderhood Grand Hotel by MindWare

SOCIAL LANGUAGE: Complementary to pretend play, social language blossoms when children play with toys and games and interact with media that encourage extended social interactions. Drawing and naming kids' emotions and messages with chalk pens on a t-shirt, building a fairy night light in which they add written wishes, or looking into a mirror to recognize and match facial expressions, can teach kids to work together and equip them to better name, understand and manage their feelings, leading to stronger EQ's.

Chalk of the Town by Origin8 Studio LLC

DIY Fairy Lantern Night Light by Hapinest

My Kindness Journal by MindWare

Science Academy: Deluxe Squishy Ball Lab by MindWare

See My Feelings Mirror by Hand2Mind

Playonwords.com was founded by well-respected speech-language pathologist, Sherry Artemenko. Her 35 years championing language rich play, esteemed PAL Award, popular blog, and insightful tips to parents set her apart as the leading advocate for the language component in toys.
Over 17,000 hours working directly with children has shown her that a unique set of the best toys, games and books have the capability to develop language while delivering great play. Studies show:

Kids with highest IQs at three, had the most words at one and two

Language learning is cumulative – early words => early sentences => language & reading

Most kids maintain their verbal advantage through childhood

Creative pretend play that sparks story-telling can advance future literacy

Sherry established the PAL Award to identify unique toys, games and books that through their design, quality and character, encourage play that advances language. PAL winners in the hands of kids, spark fun and creative play with lots of talk. Such toys, recognized on the basis of her child development expertise, are complemented by practical coaching in her blog, showing parents, caregivers and teachers how to get the most from toys, games and books to build language and underlying cognitive skills.
Share article on social media or email: