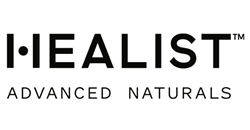 NEW YORK (PRWEB)
July 12, 2021
Healist Advanced Naturals, a Kadenwood brand, announced the launch of its first national TV and digital ad campaign featuring former professional volleyball player, three-time Olympian, and bronze medalist Holly McPeak. The "Defend Wellness" campaign embodies the brand's mission to inspire everyone to make wellness their priority. McPeak will front the multi-channel advertising campaign featuring Healist's clean and 100% natural CBD body relief range.
As the brand's first official spokesperson, McPeak joins the campaign to share her wellness journey from professional athlete and extraordinary defender on the court to full-time parent, elite-level volleyball coach and all-around active individual, breaking the stereotypes of slowing down with age and tackling the myths associated with CBD head on. As a life-long athlete, CBD plays a defining role in how she defends her wellness today.
"It's a privilege to join the Healist family and help spread awareness of the benefits of quality CBD and making wellness your priority," said McPeak. "Since retiring from professional volleyball my wellness routine has evolved and in my search for the right tools and products to support my active lifestyle, I discovered Healist. Healist's range of CBD products allow me to take charge of my wellness naturally and continue my active lifestyle, without limitations, using what I have found to be safe and effective plant-based solutions."
Healist is an innovative wellness brand with benefit-led natural formulations designed to restore the body's innate capacity to heal and defend against the challenges of modern life. The brand's product line of ingestible and topical CBD is focused on four key benefit areas: calm, relief, sleep and well-being. Healist's pioneering formulations blend efficacious active natural ingredients with U.S. grown organic, broad-spectrum hemp extract. Committed to quality and transparency, all Healist products are clean and natural, triple lab-tested, vegan, cruelty-free, non-GMO, and contain 0% THC. All Healist products are packaged with sustainable materials.
Healist was founded with the core belief that wellness is a fundamental right, but it is too often a daily personal battle for so many of us. The "Defend Wellness" campaign was created as a reaction to this nonstop nature of modern life and the wellness ideal often pictured in social media. In 2019, The W.H.O recognized burnout as a global pandemic and this last year exacerbated that pressure on millions of people. Healist's mission is to encourage individuals to take an active, holistic approach to defending their wellness. Their all-natural benefit-driven CBD range of ingestible drops, chews, capsules and topical body care are one of the tools that can help mitigate the continuous impacts of daily life.
"At Healist, we believe that now more than ever, it should be everyone's priority to step up and defend their wellness,'' said Sarah Pirrie, Healist Brand Director. "We recognize that there is no one-size-fits-all regimen or cure-all when it comes to wellness. Through our products we can empower people to take control of their wellness using 100% natural solutions to modern life."
"We want to inspire others to make wellness their priority and choose to work with ambassadors who are already living 'Defend Wellness' in their own right, showing their audience what it takes – the highs and lows. We are honored to partner with Holly McPeak, a life-long athlete and busy mom who continues to inspire the next generation. Holly is living proof that by defending one's wellness, you can go on to do great things and have a real impact."
Earlier this month Kadenwood, a leading plant-based wellness company, acquired Healist Advanced Naturals in an effort to scale quickly and provide new retail and e-commerce distribution channels to bring quality-driven plant-based wellness products to consumers globally.
Healist Advanced Naturals are now available at a leading drugstore nationwide and at http://www.healistnaturals.com
For more information on Kadenwood and its products please visit http://www.kadenwoodbrands.com.
For more information on Healist please visit https://healistnaturals.com/
About CBD

CBD is a non-intoxicating cannabinoid found in cannabis. After tetrahydrocannabinol (THC), cannabidiol (CBD) is the second most abundant cannabinoid in the plant and is believed to have many potential therapeutic benefits.
About Kadenwood

Founded in 2019, Kadenwood is a privately held consumer products lifestyle company relentlessly focused on shaping CBD into a trusted and safe mainstream wellness category. To drive this mission, Kadenwood is backed by decades of CPG marketing and category innovation expertise and industry-leading, vertically integrated CBD farming to ensure quality CBD oil from seed-to-shelf that contains 0% THC. In 2019, Kadenwood launched its first plant-based branded products under LEVEL SELECT™ in personal care. And in late 2020, Kadenwood launched the Purity Preferred™ Pet business, as well as Purity Organic® hot teas, to add to its portfolio of CBD brands.
About Healist

Founded in 2020 by Present Life Limited, Healist is led by a diverse team of executives with category-leading expertise in marketing and innovation in the wellness and beauty industry with a mission to bring transparency and credibility to a newly forming category. Already distributed nationally in the US, UK and Brazil, Healist was crafted as a benefit-led brand designed to help defend wellness. All Healist products are clean and natural, triple lab-tested, vegan, cruelty-free, non-GMO and contain 0% THC.
Share article on social media or email: