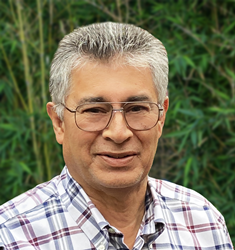 DALLAS (PRWEB)
June 25, 2020
Pfluger Architects, Inc. announces the addition of Michael Elmore, AIA, LEED AP, as Senior Project Manager to their Dallas-Fort Worth office.
Elmore decided retirement could wait when the opportunity to work for Pfluger came his way. The Kansas State University alum has worked in educational architecture since 1978. He began his career in document production before becoming a Designer, and finally, Project Manager. Michael takes pride in the client relationships he has built and credits the camaraderie and sense of teamwork for his 36-year career.
"Michael brings a depth of experience in both Higher Education and K-12 work to our firm," said Brad Pfluger, CEO. "His knowledge of the process from conceptual design through contract management will not only benefit our clients but the teams he will lead. We are proud and fortunate to have him join us."
Pfluger's Dallas-Fort Worth office opened in 2019. It is located in Dallas's historic West End Historic District and is headed by Terry Hoyle as Managing Principal. Elmore is currently working with Hoyle on bond planning initiatives for clients in the DFW area.
Share article on social media or email: