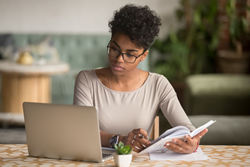 Any one who goes through the course will have a much deeper understanding of the traumatic effects of Fear Of Harm on the patient, parents and siblings as well as gain the understanding that this illness has a biological cause as well as an effective treatment.

WHITE PLAINS, N.Y. (PRWEB)
June 24, 2020
Juvenile Bipolar Research Foundation is thrilled to announce the launch of our innovative new online educational tools for parents. The Fear of Harm Parent Training Course explains in clear and uncomplicated language how to recognize its symptoms, advocate for accurate diagnosis, and manage symptoms at home.
Families who have suffered in isolation for so long are finally getting access to the information they need to help their child, their family, and themselves manage Fear of Harm's devastating and unrelenting symptoms. JBRF has the only program offering research based information on the causes of and treatments for this new disorder: Thermoregulatory Fear of Harm Mood Disorder.
The Fear of Harm Parent Training Course consists of 5 modules, each containing a series of lessons, that go step-by-step through how to recognize and treat Fear of Harm, how to manage symptoms, manage discipline, and understand the effects of Fear of Harm. This course contains practical suggestions on how to live with Fear of Harm that have come from the front lines: from the researchers uncovering Fear of Harm's causes and from parents raising children with Fear of Harm.
This program is delivered virtually and is open to any family member, loved one, or care giver interested in learning more about Fear of Harm.
In this 5-module course families experience a deep dive into the symptoms of Fear of Harm, an easy to understand exploration of the biological causes of Fear of Harm, a review of medications used to treat Fear of Harm, practical real life suggestions on how to manage symptoms at home, and focused attention on caregivers and the other family members.
For access to the free introduction, please visit fearofharm.jbrf.org
Share article on social media or email: