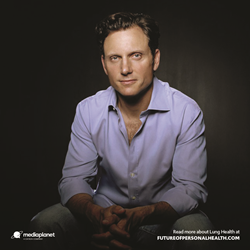 New York, NY (PRWEB)
July 06, 2021
This campaign takes an in-depth look at common pulmonary conditions as well as recent medical innovations and clinical trials to educate the public on how to best protect their lung health. With contributions from leading voices, including personal stories from patient advocates and expert analysis from professionals working on the cutting edge of medical research, this campaign offers educational resources, tools, and information to people of all backgrounds.
Despite major medical advancements, many lung diseases often do not present symptoms until the condition is already in advanced stages. This is why lung cancer is the second most common type of cancer among both men and women and kills over 131,000 people in the United States annually — about 25 percent of all cancer-related deaths. While improvements in indoor air quality and fewer regular cigarette smokers has driven down the overall number of lung-related health concerns, people are also getting screened for lung disease less frequently, which causes early diagnoses to be missed.
The print component of "Lung Health" is distributed within today's edition of USA TODAY in Boston, New York, Los Angeles, Chicago, DC, Dallas, Houston, Detroit, San Francisco, South Florida, Atlanta, Denver, Minneapolis, Baltimore, Philadelphia, North/Central Florida, Carolinas, Nashville, Cincinnati, Pittsburgh, Cleveland, & Seattle, with a circulation of approximately 150,000 copies and an estimated print readership of 450,000. The digital component is distributed nationally, through a vast social media strategy, and across a network of top news sites and partner outlets. To explore the digital version of the campaign, visit: https://www.futureofpersonalhealth.com/campaign/lung-health/
Tony Goldwyn, actor, director, and producer, dedicates much of his personal time to philanthropic work, including as an Ambassador for Stand Up To Cancer. Ever since losing his mother to an 18-month fight with adenocarcinoma, a form of lung cancer, about 30 years ago, Goldwyn has spoken out about the importance of self-advocacy and support in detecting cancer. To honor his mother's legacy, Goldwyn wants people to know that while getting regular health checkups may make some fearful, getting professional insight can be an opportunity to take proactive steps toward better health.
This campaign was made possible with the support of Omron Healthcare, Imbio, Iovance Biotherapeutics, Bristol Myers Squibb, American Lung Association, Lung Cancer Research Foundation, National Heart, Blood and Lung Institute, Respiratory Health Association, GO2 Foundation, LUNGevity Foundation, International Cancer Advocacy Network, Exon 20 Group, EGFR Registers, National Environmental Education Foundation, COPD Foundation, Pulmonary Fibrosis Foundation
About Mediaplanet

Mediaplanet specializes in the creation of content marketing campaigns covering a variety of industries. We tell meaningful stories that educate our audience and position our clients as solution providers. Our unique ability to pair the right leaders with the right readers, through the right platforms, has made Mediaplanet a global content marketing powerhouse. Our award-winning stories have won the hearts of countless readers while serving as a valuable platform for brands and their missions. Just call us storytellers with a purpose. Please visit http://www.mediaplanet.com for more on who we are and what we do.
Press Contact:

Chloe Addleson

chloe.addleson@mediaplanet.com

561-235-1227

Share article on social media or email: