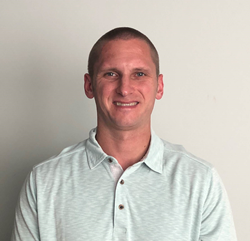 "Matt's expertise will be invaluable in advancing the growth of our franchise system," said Michael Slupecki, Griswold Home Care CEO."

BLUE BELL, Pa. (PRWEB)
October 14, 2020
Matt Ericksen has joined Griswold Home Care as Director of Sales and Operations. Business development, compliance, and recruitment are his areas of expertise. His addition to Griswold's operations team demonstrates the home care company's commitment to growth.
Michael Slupecki, Griswold Home Care CEO, said, "Matt's expertise will be invaluable in advancing the growth of our franchise system."
Ericksen earned a BA in American History from Pennsylvania's East Stroudsburg University in 2010 and has extensive experience in healthcare operations. Most recently, he was Director of Operations at Brightstar Care Inc., where he also served in Executive Director and Client Service Supervisor roles.
About Griswold Home Care
With 200 locations in 30 states, Griswold Home Care is one of the country's top home care companies, delivering compassionate care 24/7 to its clients. Its purpose is to give people the help they need to live in the place they love. Through this purpose, Griswold Home Care helps adults maintain quality of life despite advanced age or onset of illness through services including companion care, home services, personal care, and respite care. Founded by the late Jean Griswold in 1982, the company has maintained its founder's profound sense of empathy for older and disabled adults and those living with chronic conditions. For more information, visit http://www.griswoldhomecare.com or call 215.402.0200.

Share article on social media or email: