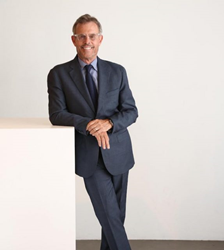 "Dr. Surrey is able to offer a broad range of advanced treatments, including: in vitro fertilization, embryology and embryo scope evaluations"

LOS ANGELES (PRWEB)
August 28, 2020
Dr. Mark Surrey has been in practice for over 25 years. He is a board-certified reproductive and endoscopic surgeon and serves as a clinical professor in the Department of OBGYN at UCLA's David Geffen School of Medicine.
He was elected President of the American Laparoscopy Society & Pacific Coast Reproductive Society and is a Clinical Director of Fellowship Training for UCLA & Cedars Sinai Reproductive Endocrinology. Also a founding member of The Society of Reproductive Surgeons. He is the associate director at the Southern California Reproductive Center, a clinic he co-founded.
Dr. Surrey is able to offer a broad range of advanced treatments, including: in vitro fertilization, embryology and embryo scope evaluations for an increased pregnancy success rate, pre-implementation genetic diagnosis to decrease anomalies and miscarriages in older patients, surrogacy and egg/sperm freezing.
Visit Dr. Mark Surrey's Haute MD Profile at: https://hauteliving.com/hautebeauty/mdmember/dr-mark-surrey/
Visit Dr. Mark Surrey's website at: https://www.scrcivf.com/doctors/mark-w-surrey/
ABOUT HAUTE MD:
Haute MD offers readers access to an invite-only, prominent collective of leading doctors and industry-leading surgeons located in their area. Haute MD is affiliated with the luxury lifestyle publication Haute Living. As a section of Haute Living magazine, Haute MD covers the latest advancements in beauty and wellness, providing readers with expert advice on medical treatments through its network of acclaimed surgeons and doctors.
To learn more about Haute MD, visit h https://hauteliving.com/hautebeauty/mdmember/
Share article on social media or email: