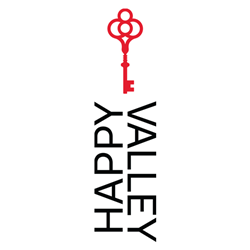 GLOUCESTER, Mass. (PRWEB)
July 16, 2021
Happy Valley , a vertically integrated cannabis company dedicated to creating premium-quality cannabis experiences, celebrates its one-year anniversary of the opening of their Gloucester retail location.
The anniversary, on July 16th , follows Happy Valley's new Boston store opening on June 24th. The Company is now celebrating its one-year anniversary of its first retail location and its first full year in Massachusetts' red-hot adult use market.
"The amount of growth and support we've seen for Happy Valley in our first year of operations has been overwhelmingly positive," said Michael Reardon, CEO, Happy Valley.
This anniversary highlights the exciting business initiatives and developments executed by Happy Valley over the last 12-18 months that position the Company for exponential success in their endeavors for 2021 and beyond. Operating highlights for Happy Valley included:
In the 365 days since the location has been open Happy Valley has sold more than 200,000 pre-rolls, over 50,000 vape carts/pods and 3 million gummies. The Company launched its second retail location in Boston and offers a variety of premium and exclusive cultivars such as CrescendO Temple , Jolly Rancher and White Wedding.
Looking ahead into 2022, Happy Valley has received approval for a new cannabis retail location on Beacon Street in the Cleveland Circle section of Boston's Brighton neighborhood.
Giving back is also key to Happy Valley's mission in both Gloucester and Boston. As such, Happy Valley has created more than 200 jobs for local residents and neighboring Cape Ann communities like Essex, Manchester-by-the-Sea, and Rockport. Happy Valley also believes in fostering philanthropy in its communities and has partnered with

charities such as Backyard Growers , American Legion , Best Buddies and Last Prisoner Project raising more than $100K in the past 12 months.
"We've remain focused on carefully planned expansion and this past year has proven to be pivotal for us as a brand making strides in a thriving cannabis industry here in Massachusetts," added Reardon. "We have some exciting product innovations in the pipeline for 2022 and we're looking forward to opening our third retail location in Brighton."
ABOUT HAPPY VALLEY

Founded in 2016 and headquartered in Newburyport, Mass., Happy Valley is a vertically integrated cultivator and retailer of a full suite of premium cannabis products, which includes cannabis flower, pre-rolls, edibles, a variety of concentrates, vape cartridges and accessories. Happy Valley is committed to creating a premium cannabis experience for all customers. For more information visit: https://www.happyvalley.org/
Share article on social media or email: