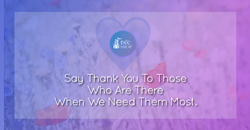 "The DVC Shop team wanted to offer a token of appreciation for the hard work and tireless dedication of everyday local heroes. The nomination stories we received were truly inspiring and therefore we decided to name each nominee as a winner of our Local Hero promotion."

DAVENPORT, Fla. (PRWEB)
June 26, 2020
DVC Shop, a licensed resale broker who specializes in Disney Vacation Club timeshare resale and rentals, recently ran a promotional contest to honor individuals who have put the health and welfare of others ahead of their own through this time of uncertainty.
The company asked for nominations across various platforms and received a total of nine Local Hero nominations. The nominators were asked to describe their nominee and why they felt this person deserved to win the contest and the exclusive DVC resale or rental discount being offered by DVC Shop.
Upon completion of the contest, the DVC Shop team decided to award each nominee with the special DVC Shop promotional discount.
Katherine Rand, Communications Manager for DVCShop.com, was quoted saying, "The DVC Shop team wanted to offer a token of appreciation for the hard work and tireless dedication of everyday local heroes. The nomination stories we received were truly inspiring and therefore we decided to name each nominee as a winner of our Local Hero promotion."
The winners of the Local Hero contest were awarded 5% off a DVC Resale purchase or 10% off a DVC Vacation Rental booking.
More information on the Local Hero submissions can be found at the following link:

https://dvcshop.com/dvc-shop-announces-local-hero-promotion-winners/
About DVC Shop

DVCShop.Com is one of the few Disney Vacation Club resale and rental companies that not only does their own direct-to-consumer marketing campaigns, but also utilizes a substantial network of co-brokers to buy, sell and rent Disney Vacation Club. The company's unique marketing technique allows owners to gain more exposure for their listings, as well as affords DVC buyers access to as many listings as possible.
Share article on social media or email: