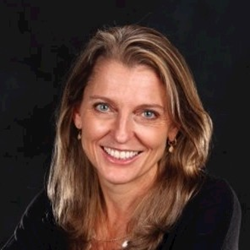 "I'm proud to join CHC's board to help create healthier communities," said Nancy Parker-Taylor, board director at CHC. "Together, we can work to address the barriers to good health and help all people reach their full potential."

ALEXANDRIA, Va. (PRWEB)
July 01, 2021
CHC: Creating Healthier Communities, a nationwide nonprofit that serves as a catalyst for good health, today announced that Nancy Parker-Taylor was unanimously elected to its national board of directors.
"CHC could not be more pleased to welcome Nancy Parker-Taylor to the board," said Thomas G. Bognanno, president and CEO at CHC. "Her extensive leadership in the health, academic and nonprofit arenas will help us advance better health and wellbeing in communities across the country."
Parker-Taylor, the Vice President of Quality Operations and Administration for The Permanente Federation at Kaiser Permanente, has over 20 years of experience in healthcare. In her current role, she is responsible for providing leadership and strategy, managing national quality governance activities in partnership with health plan executives, and overseeing teams. She also supervises the execution of high-priority, national clinical quality improvement and safety projects that deliver innovative, high-quality, and evidence-based care delivery programs.
"I'm proud to join CHC's board to help create healthier communities," said Nancy Parker-Taylor, board director at CHC. "Together, we can work to address the barriers to good health and help all people reach their full potential."
Parker-Taylor is a graduate of Stanford University with a bachelor's degree in Human Biology. She holds a Master of Public and Private Management from Yale University's School of Management.
ABOUT CHC: CREATING HEALTHIER COMMUNITIES

CHC: Creating Healthier Communities, formerly Community Health Charities, is a catalyst for good health, bringing communities, nonprofits, and businesses together around a shared commitment to better health and wellbeing. The organization represents thousands of high-impact nonprofits nationwide, working to address barriers to good health and connecting them with capital from corporate, foundation and government partners to power transformative change. By listening to partners and convening community and business leaders, CHC aims to act in the best interests of communities, directing resources and expertise where it is needed most. For more information, visit chcimpact.org or @chcimpact.
Share article on social media or email: