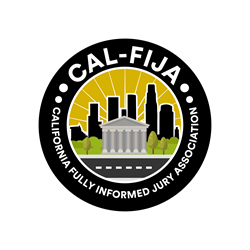 SAN DIEGO (PRWEB)
June 27, 2021
Enter Jermaine Smothers. One of thousands of victims who allege their claim of innocence from a criminal justice system that has not only failed in cases of proven exonerations according to the National Registry of Exonerations, but one that remains indifferent to admitting it got it wrong.
Jermaine Smothers was convicted in San Diego North County Superior Court of shooting and killing Ernesto Flores on May 11, 1995 in Oceanside California, a community in San Diego County. Jermaine now has the legal assistance of the California Innocence Project .
CAL-FIJA Project "Free The Innocent" adopts Jermaine Smothers Cause
"Our banner project, "Free The Innocent" (FTI) has adopted the cause of CIP on behalf of Jermaine Smothers and his continued efforts to win exoneration of the murder conviction from the 1995 case here in San Diego County," stated James Harnsberger the California State Director for CAL-FIJA.
Mr. Harnsberger went on to add, "project Free The Innocent will serve as voice for exonerated victims of the criminal justice system here in California who have been exonerated. In addition we plan to work very hard to support the efforts of the California Innocence Project and their advocacy on behalf of Mr. Smothers in his claims of innocence."
FOR MORE INFORMATION CONTACT

CAL-FIJA

James Harnsberger, State Director

Info@CALFIJA.org

(619) 592-2708
ENDNOTES – References
https://www.law.umich.edu/special/exoneration/Pages/Counting-Exonerations.aspx
http://courtindex.sdcourt.ca.gov/CISPublic/casedetailr?casenum=SCN023159&casesite=NC&applcode=R
https://californiainnocenceproject.org/read-their-stories/jermaine-smothers/
Share article on social media or email: