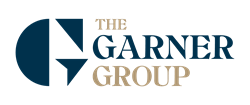 TALLAHASSEE, Fla. (PRWEB)
April 08, 2021
Artia Solutions, LLC, today announced the formation of The Garner Group. The Garner Group is a consulting and lobbying firm that uniquely specializes in direct advocacy on health policy issues in the political and regulatory environment.
The Garner Group exists to guide clients by identifying key options and solutions in order for clients to confidently navigate and influence public and governmental healthcare policies and policymakers, while mitigating any risk of policy adoption delays.
"Today's Medicaid marketplace demands innovation in order to execute successful pharmaceutical access strategies," said George Kitchens, CEO of Artia Solutions. "The Garner Group is part of a strategic initiative that, together with Artia Solutions, will provide pharmaceutical companies with the necessary tools to engage state Medicaid programs both from a pre-launch and post-launch perspective."
The Garner Group was founded in 2020. Michael Garner and George Kitchens, long-time friends and professional partners, came together to bring a combination of their healthcare policy experience, clinical expertise, and advocacy strategies to provide clients with a unique resource for their government relations needs.
"The partnership between Artia Solutions and The Garner Group brings together decades of policy, clinical, and analytical expertise," said Michael Garner, CEO of The Garner Group. "We're excited to create tailored solutions for our clients to meet their business development goals."
With over 100 years of collective experience among the partners, the team has worked as advocates and analysts on health, environmental, and educational policy issues in both the private and public sectors.
Michael Garner, CEO of The Garner Group, has worked as an advocate and analyst on health, environmental, and educational policy issues for both the private and public sectors since 1992.
Previous to starting The Garner Group, Michael retired as the Senior Director of Government Relations for Anthem Inc. and its affiliates in Florida. In this role, he was the lead lobbyist responsible for advocating legislative and regulatory policies on a wide range of issues affecting health care coverage, professional and facility regulation, prescription drug pricing and distribution, and health information collection and access for consumers.
Michael was also heavily involved in health plan operations, mergers and acquisitions, and participated in developing successful responses to multi-billion-dollar invitations to negotiate/requests for proposals to provide health coverage in Medicaid, Medicare, and Children Health Insurance Programs.
For more information on The Garner Group, please visit http://www.thegarner.group.
ABOUT ARTIA SOLUTIONS

Artia Solutions, LLC specializes in managing pharmaceutical access in the Medicaid marketplace. The organization helps pharmaceutical companies navigate complex and changing government regulations, develop new drug launch strategies, maintain or improve current access, design financial rebate models and resolve clinical or reimbursement issues. From long-term strategic planning to day-to-day PDL bid tracking, analysis, and submission, the services offered are customizable given the needs and goals of the client. For more information on the Tallahassee-based consulting firm, visit http://www.artiasolutions.com.
###
Share article on social media or email: