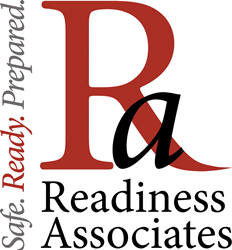 I've learned how important it is for organizations to prepare for the range of crises that can severely impact both operations and employees. I am excited to contribute my expertise in helping Readiness Associates address these critical challenges facing all types of enterprises.

PORTLAND, Maine (PRWEB)
May 05, 2021
Readiness Associates (RA), a full-service emergency preparedness and business continuity solutions consultancy, today announces the appointment of Kay Aikin as Chair of the company's newly formed Advisory Board. Ms. Aikin is the CEO of Portland, Maine-based, Introspective Systems/Dynamic Grid, which uses a fusion of machine learning, complex systems, and economics to support the decarbonization of the electrical grid. She is a 25-year veteran of executive business development and engineering positions with proven experience managing large, multidisciplinary teams.
RA's Advisory Board includes business leaders from across the country within verticals that include technology, healthcare, law, communications, insurance, finance, and more. This group is charged with guiding the next phase of the company's growth as it expands into global markets and pursues its mission to be the first line of defense to mitigate any manmade or natural threat.
"I am honored to serve as Advisory Board Chair of Readiness Associates, another innovative, forward-thinking company in Portland," stated Ms. Aikin. "Through my own experience, I've learned how important it is for organizations to prepare for the range of crises that can severely impact both operations and employees. I am excited to contribute my expertise in helping Readiness Associates address these critical challenges facing all types of enterprises."
"We're better together," said Michael J. Boardman, CEO. "Aligning our company with national leaders like Kay empowers us to dream with a vision and accelerate our growth by listening and embracing the best practices of leaders exactly of Kay's caliber to keep us focused on making a difference in a post-Covid world."
About Readiness Associates

Readiness Associates (RA) enables leaders from all types of organizations to confidently assess and overcome critical threats with customized emergency preparedness and business continuity planning. Our comprehensive ReadySuite(™) of onsite and virtual solutions empowers our partners to weather any adversity, natural or manmade, by fortifying their entire organizations in key areas that include cloud-based response planning and pandemic wellness tracking; compliance and regulatory audit planning; crisis communications; cyber-security training; and more. Visit us online at: http://www.readinessassociates.com
Share article on social media or email: