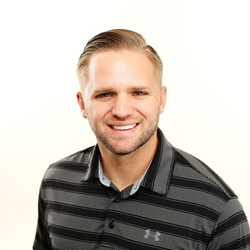 TAMPA, Fla. (PRWEB)
July 08, 2021
Patient Prism LLC, a leader in AI call monitoring and coaching software for dental practices, today announced Scott Crow as its new Vice President of Sales. Scott will play a key role in the company's leadership team influencing overall strategy while leading all sales related activities.
"I am pleased to make this announcement," said Amol Nirgudkar, CEO and co-founder of Patient Prism. "Patient Prism has swiftly evolved into the leading dental call tracking platform using artificial intelligence to lower the cost of new patient acquisition and re-engage lost revenue opportunities. We have reached the stage where a sales executive with deep experience in multi-site dental services will help us expand our client base to thousands more dental locations."
Prior to joining Patient Prism, Scott served as the Chief Revenue Officer of Gargle, a fast growing group purchasing organization focused on providing a wide array of marketing products and services to dentists. During his tenure, Gargle saw nearly a 600% growth in memberships by facilitating new partnerships and maintaining a steadfast focus on providing best-in-class customer service.
Before joining Gargle, Scott served as a senior sales leader at Solutionreach, a Utah based company that provides tools to help medical and dental practices with overall patient engagement. While at Solutionreach, Scott helped grow the sales organization from 25 employees to 275 employees and drove annual revenue to over 90 million.
"I am excited to join Patient Prism and to work alongside a team of incredibly brilliant and talented individuals who are dedicated to creating better outcomes for patients and providers," said Crow. ""I look forward to helping expand Patient Prism's reach to practices all over the country and build upon their unique approach of people before profits as they help guide dentists through the next evolution of technology in dentistry."
About Patient Prism

Patient Prism LLC is based in Tampa, Florida and holds five utility patents issued by the USPTO. It is the only call tracking company that leverages artificial intelligence and human call coaching validation to deliver patients directly to dental practices. Successful practices use Patient Prism to track and analyze new patient calls, identify and schedule high-value patients, receive alerts and expert call coaching to win back missed new patient opportunities, train team members, and receive real-time intelligence to improve their staffing, patient experience, and practice marketing.
Share article on social media or email: