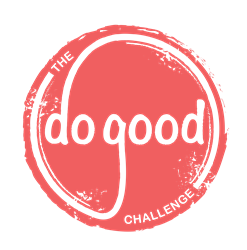 It seems like we need a little extra love and kindness more than ever before…We know doing good has a domino effect, and our hope is that it sweeps the nation and goes far beyond the 12 hour challenge and carries into people's daily lives"

ATLANTA (PRWEB)
October 02, 2020
On October 10, 2020, Orchard will launch its second annual Do Good Challenge. People all over the country will have 12 hours to participate in countless random acts of kindness to make a positive impact in the world. This signature scavenger-hunt event is free and open to all.
Participants are invited to join the Do Good Challenge as an individual or as a team comprised of friends, families, small groups, colleagues, etc. However, instead of finding "things," people will complete random acts of kindness and other mini-challenges that do good. Some categories include: be kind, get active, and go green. With more than 100 mini-challenges available, people of all ages and all locations can play for a variety of prizes. After doing good all day, challenges and points will be tallied, and winners will be announced via social media. To create a team or to play individually, visit thedgcchallenge.com.
"It seems like we need a little extra love and kindness more than ever before," says Abigail Dixon, Engagement Director at Orchard. "Last year over 120 people of all ages invaded their communities with goodness, completing a total of 544 challenges. We expect this year to be even bigger! For the first time, we are expanding outside our local city of Atlanta and working with partners in other cities to help spread kindness around the country and even the globe. We know doing good has a domino effect, and our hope is that it sweeps the nation and goes far beyond the 12 hour challenge and carries into people's daily life."
Sponsorship opportunities are available, and sponsors will receive special recognition within the hosting app, Goosechase. Most importantly, local programs and small non-profits that serve thousands of people in need all through the year will be further equipped to do good. To become a sponsor, or donate, visit thedgcchallenge.com.
About Orchard:

Orchard is a local non-profit that inspires and equips people to do good by providing training and support to community initiatives and small non-profits. Each year, Orchard helps more than 50 Partners serve 170,000+ people by feeding the hungry, mentoring children, reuniting families, fighting human trafficking, and more.
Share article on social media or email: