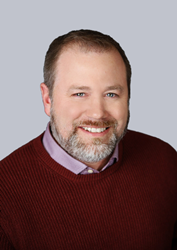 TAMPA, Fla. (PRWEB)
May 03, 2021
Physician Partners of America (PPOA) has named healthcare executive Mark Wade as its Chief Executive Officer as of May 1st, 2021. He brings over 20 years' of leadership experience most recently serving 10 years at UnitedHealth Group (UHG) in various roles at both Optum and Surgical Care Affiliates (SCA).
Wade is a values based executive dedicated to the mission of improving the health system to better serve and keep American communities healthy and safe. He has a proven track record of spearheading rapid, transformative growth while driving out system waste so that physicians can focus on care and corresponding patient outcomes are measurably best in class.
His experience is a perfect match to help lead PPOA's mission to build a national network of top tier specialists and surgery centers that deliver world class clinical outcomes, a superior and affordable patient experience, and a care platform where physicians can focus on the practice of medicine and not the headaches and inefficiencies that hurt the doctor-patient relationship.
"PPOA is performing strongly in the marketplace on multiple dimensions," said COO Josh Helms. "It's a great time for us to welcome an executive leader who advances the overall health and well-being of the people we see and our communities to further develop the performance of the health practice."
Wade joins an executive team that oversees PPOAs 30 interventional pain management practices; ten AAAHC-accredited ambulatory surgery centers, with 2 more under development, and personal injury.
When reflecting on his new role Wade relayed, "I am humbled by the opportunity to serve as CEO of PPOA. It has been a privilege to join this high integrity company, full of talented physicians and teammates focused on the well-being of their patients. I look forward to growing our platform and continuing to collaborate with physicians, health plans, and health systems to improve healthcare for those we serve."
Most recently in his role as COO of OptumCare Midwest, Wade led a medical group that ranked top 5% nationally over the last two years in their Medicare Shared Savings ACO*, was a top performer for cost and quality within Optum, and experienced rapid revenue growth by scaling their provider network, services, and securing global risk contracting across multiple payers and states. At Surgical Care Affiliates, Wade held roles in operations across the Midwest and Central FL while also leading SCA's centralized revenue cycle operations including SCA India revenue cycle.
Prior to his tenure at UHG, Wade was a successful international business executive and entrepreneur where he founded and developed the first and largest VoIP network in the Caribbean expanding 50+ locations across 20 countries. He also oversaw the rapid expansion of the The Learning Manager™, one of the very first eLearning platforms in the shift to digital education and training. In that role Wade supported a robust Fortune 50 client list including DuPont, Dow, Toyota as well as multiple state and federal governments including the state of Florida and the United Nations who awarded Wade a "Merit of Outstanding Work" for the launch of curriculum supporting the transition to e-Government for 192 countries.
Wade earned his Bachelor of Science degree from James Madison University, is a Certified Agile Scrum Master and Lean Six Sigma Green Belt. He currently resides on a historical farm in Noblesville, Indiana with his wife, and 3 children.

*2018/2019 Medicare Shared Savings Program – https://www.cms.gov/Medicare/Medicare-Fee-for-Service-Payment/sharedsavingsprogram
About PPOA:
Physician Partners of America (PPOA) is a national healthcare organization focused on strengthening the doctor-patient relationship and improving patient outcomes. PPOA and its affiliates share a common vision to ensure the well-being of patients and provide its physician partners the opportunity to focus on the practice of medicine. This model allows physicians to be physicians, caring about patients and their needs versus the ever-complex administrative requirements. For more information about Physician Partners of America, visit ppoamedical.com.

Share article on social media or email: