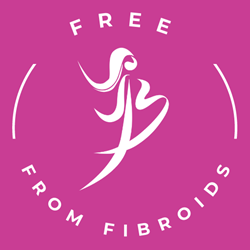 WASHINGTON (PRWEB)
June 30, 2021
Today, Free From Fibroids and the Fibroid Coalition officially launched their efforts to raise awareness of all available treatment options for uterine fibroids. The organizations were founded by Dr. John C. Lipman, MD, FSIR, one of the leading fibroid experts in the country, along with Jan Dees, Founder & CEO of American Vascular Associates (AVA); and Dr. Mark Garcia, their Chief Medical Officer.
They have assembled a group of individuals who are passionate about providing patients and physicians with non-surgical treatment options for fibroids.
One of the coalition members includes 4-time Olympic Gold medalist and former Chef de Mission for the US Olympic delegation during the 2012 London Olympics, Teresa Edwards. She suffered with fibroids and underwent a non-surgical, outpatient procedure called Uterine Fibroid Embolization (UFE). She received tremendous relief of her symptoms, avoided the significant risks and long recovery of hysterectomy, and was able to keep her uterus. Just as she was the torchbearer for our Olympians during the opening of the 2012 Summer Olympic Games (London), Teresa is one of the "torchbearers" for another elite team made up of physicians, politicians, media personalities, and even a few supermodels.
Uterine fibroids are non-cancerous benign tumors that impact nearly two-thirds of women by age 50.
Fibroids are the most common cause of heavy menstrual bleeding which often leads to chronic iron deficiency anemia. They also often cause abdominal bloating, pelvic/buttock/lower back pain, and frequent urination. Uterine fibroids are diagnosed roughly three times more frequently in Black women and women of color than in white women of the same age. African-American women suffer with fibroids earlier in life. The fibroids also tend to be larger and more numerous which means that they are also more likely to get a hysterectomy.
Hysterectomy is the 2nd most common surgery performed in the US. The most common reason for hysterectomy is benign uterine fibroids. It has been documented in numerous studies that most women who suffer with fibroids only hear about the surgical options: myomectomy (surgically removing some of the fibroids) or hysterectomy (removing most or all of the uterus).
Free From Fibroids and the Fibroid Coalition are determined to inform women of the nonsurgical options like UFE, which despite a 25-year track record of safety and efficacy, along with an endorsement by the American College of Obstetricians & Gynecologists (ACOG) still languishes in relative obscurity. Free From Fibroids and the Fibroid Coalition are out to change that.
Free From Fibroids is dedicated to the following:


To support and empower women suffering with uterine fibroids.

To encourage these women to be their own health advocates.

To ensure they are receiving ALL of the available treatment options; not just the surgical ones.

To promote educational awareness and dialogues to both the provider and lay communities on the nonsurgical treatment alternatives to surgery.

To encourage and support medical research in the nonsurgical alternatives for treating fibroids.

To promote access to these nonsurgical alternatives.

To support passage of H.R. 2007, the Stephanie Tubbs Jones Uterine Fibroid Research & Education Act of 2021 and similar legislation that promotes fibroid awareness, education, and research.

To support and join forces with other groups that align with our mission to promote these ideals.
"I am excited to form this coalition of medical professionals and ambassadors who want to empower women suffering from fibroids to take their life back," said Dr. Lipman. "Our mission is to make sure that women impacted by fibroids are fully aware of the safe and proven methods of treating fibroids without surgery. Our coalition will challenge the outdated orthodoxy of the medical establishment that has systematically promoted life-altering hysterectomies over other proven effective, non-surgical treatment options."
Dr. Ken Taylor, a nationally recognized OB/GYN and the medical director of Center for Black Women's Wellness, the former owner and medical director of Northwest Women's Care, one of the largest OB/GYN practices in Atlanta, stated, "Hysterectomies are the second most common surgery in the United States and that's driven by benign fibroids. It doesn't have to be this way because there are safer alternatives that allow women to recover faster and avoid unnecessary invasive surgery. We need the medical community to trust women and not let gatekeepers stand in the way. Numerous studies have shown that most women suffering from uterine fibroids are not told about UFE by their doctor or other healthcare provider."
"There were many times in my life where I knew I needed to get my fibroid situation under control" said Cynthia Bailey, Real Housewife of Atlanta (HGTV), and founder of the Bailey Agency School of Fashion during an interview with the Atlanta Fibroid Center . "I became anemic, I was always fatigued, I think I had every symptom of fibroids out there at one point or another. It got to the point where I couldn't really work. Dr. Lipman and UFE changed my life, I feel like the light came back on inside of me. I'm now proud to wave the fibroid flag and I am here to encourage everyone dealing with fibroids to do something about it. Women – you deserve to get your happy back!"
Teresa Edwards, a four-time Olympic Gold Medalist, said, "As an athlete, I'm most fortunate that the insecurities and embarrassing moments associated with my fibroids came after I walked off the basketball court. I have experienced the exhausting and all-consuming complexities fibroid issues bring upon women like me. Women are paralyzed and often misunderstood by others due to the complications of fibroids. With every aspect of our lives being impacted; the knowledge of safe options is empowering and healing to women. Today, all women affected by this helplessness, suffering in silence and fearful of losing body parts need access to a support system that provides better understanding of every safe option available. That is why I fully support Dr. Lipman's Fibroid Coalition launch. This movement empowers and restores women back to life as we know it to be normal."
For more information on Free From Fibroids, The Fibroid Coalition, or to support H.R. 2007, please visit our website at FreeFromFibroids.org.
Board of Directors:

John C. Lipman, MD, FSIR

Jan Dees, CEO

Mark Garcia, MD

Jayne Lipman
Advisory Board:

Teresa Edwards (4-time Olympic Gold Medalist)

Felicia Moore (President of the Atlanta City Council & Mayoral candidate)        

Ken Taylor, MD (OB-GYN)

Frederick Johnson, Jr., MD (Interventional Radiologist)

Paramjit "Romi" Chopra, MD (Interventional Radiologist)

Mary Costantino, MD, FSIR (Interventional Radiologist)

Janice Newsome, MD, FSIR (Interventional Radiologist)
Share article on social media or email: