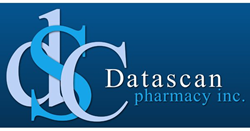 BOHEMIA, N.Y. (PRWEB)
May 04, 2021
Pharmacy software had just started to catch on among larger organizations, but Datascan sought to make computer records accessible to smaller, independent pharmacies, bringing them into the future.
After experimenting twice with selling other companies' software, Minassian decided that it was better to do the job himself. By buying the code from his then-vendor, Alex learned computer programming so he could continue to develop the software over time, building it out for years to keep up with technological advancements and industry changes.
In 2009, after a failed attempt to sell the company, Alex approached his son Kevin one last time in an attempt to keep the company family owned. After a few months of negotiations, Kevin and Alex struck a deal. Datascan was sold to his son, Kevin Minassian, making it a second generation owned business. Under Kevin's direction, it transformed from a regional company servicing around 160 accounts, to a national one that's poised to surpass 600 accounts later this year.
In addition to owner and President Kevin Minassian, Datascan's leadership team includes Director of Sales Sarah Callioras, a certified technician with 20 years' experience working with independent pharmacies; Head of Support Keith White, who provides troubleshooting and IT solutions for the company; and VP of Operations Brian Tracker, one of Datascan's lead software developers.
Datascan remains committed to staying on the cutting edge of technological advancements and industry changes. They work with clients to meet their pharmacy software needs, automating monotonous tasks and adding features that can help streamline the workload for pharmacies.
Datascan also recognizes that pharmacies today aren't like the pharmacies of 40 years ago. They need to be able to meet the specific and often changing needs of the community where they operate. Whereas before, pharmacies dealt mostly in generic, over-the-counter medications and relatively commonplace prescriptions, today's pharmacies offer custom drug compounds, provide immunizations, offer medical equipment for sale or rent, and even deal in essential oils and other alternative therapies. Datascan's software is designed to cater to the ever-growing and evolving needs of today's independent pharmacies and provides them with the tools they need to keep up with customer demand.
The company has grown substantially over the last 40 years. As their number of accounts increases, they continue to hire and train additional staff in advance of any expansion. This ensures their team is always prepared to meet new clients' needs in a timely manner, rather than forcing them to wait for service.
Datascan continues to look towards the future as well, staying on top of pharmacies' needs as times change. When COVID created the need for more pharmacies to be able to provide mass vaccinations, Datascan built a vaccination template software module that can help patients set up vaccine appointments, send e-mail and text reminders, schedule follow-up appointments, and more.
With these advancements to accommodate the needs of pharmacies and their patients, Datascan hopes to continue providing the most up-to-date pharmacy software for years to come.
About Datascan:
For almost 40 years, family-owned Datascan has been the pioneer of the pharmacy software industry. Our client-focused features are designed to tackle DIR fees, increase profits, and build customer retention. Datascan supports the evolution of the pharmacy industry and as your needs change we are ahead of the competition with first to market features built in house, directly into your pharmacy software system.
Facebook:

https://www.facebook.com/Datascanpharmacysoftware/
Linkedin

https://www.linkedin.com/company/datascan-pharmacy-software
Share article on social media or email: