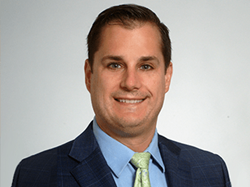 NAPLES, Fla. (PRWEB)
July 15, 2021
The Aesthetic Surgery Center, a specialty driven plastic surgery provider with locations in Naples and Marco Island, Florida, announced today that they have welcomed Casey Holmes, MD, as part of their surgical team. Dr. Holmes is trained in a broad range of plastic surgery procedures but specializes in aesthetic surgery, specifically blepharoplasty (eyelid surgery), facelifts, neck rejuvenation, breast augmentations, and body contouring including liposuction, tummy tucks, and mommy makeovers. Dr. Holmes also performs breast reconstruction and reconstructive procedures for the nose, cheeks, ears, and eyelids.
"Dr. Holmes is an exceptional surgeon who always has patients' best interest in mind. His extensive education and highly rated practical experience offer patients the utmost assurance that they are in excellent hands for their procedures. We're delighted to have Dr. Holmes as part of our team." Read a statement by the Center's fellow surgeons Drs. Anurag Agarwal, MD, FACS, Richard Maloney, MD, FACS, and William A. Ross, MD.
With a passion for medicine that dates to childhood, Dr. Holmes spent summers at his family's remote fishing resort in northern Saskatchewan, Canada. It was there that he met physicians from Nebraska and the Mayo Clinic who inspired him to pursue his calling to practice medicine. After deciding that he would become a doctor, Dr. Holmes pursued a comprehensive education where he graduated with a major in Biology from Nebraska Wesleyan University with the highest distinction and numerous honor society recognitions. He attended medical school at the University of Nebraska Medical College where his passion for plastic surgery was solidified after seeing how procedures could positively impact patients' lives. After medical school, Dr. Holmes completed a general surgery residency at Loyola University Medical Center in Maywood, IL while concurrently completing a prestigious research fellowship to set himself apart from other applicants to plastic surgery. He then matched into an independent three-year plastic surgery residency at Cleveland Clinic Florida, where he trained under Dr. Martin Newman and Dr. David Friedman.
"I'm honored to join the team at Aesthetic Surgery Center," said Dr. Holmes. "My philosophy is that we get the best results when working as a team to understand and achieve patient goals. I always treat every one of my patients as family and look forward to serving the amazing clientele at the center."
About Aesthetic Surgery Center
The Aesthetic Surgery Center is home to some of Naples' top 10 plastic surgeons and has been voted Best Cosmetic Surgeon in southwest Florida for the past four consecutive years, by the Naples Daily News Best of Naples awards. Our plastic surgeons each have unique sub-specialty interests, hence our slogan, "Trust your face, trust your form." Our center focuses on facelift surgery, rhinoplasty surgery, injectable fillers, eyelid surgery, breast surgery, liposuction, tummy tucks, mommy makeovers, and Botox cosmetic injections.
To book a consultation at Aesthetic Surgery Center, please visit http://www.aestheticsurgerycenter.com/contact-us.
Share article on social media or email: